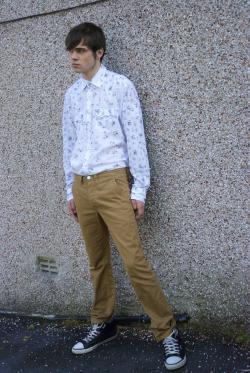 04 February, 2016
Always on the look for New Items to show on the site.I am fascinated with the array of top quality Vintage men's Designer shirts that are available to GLAM shop Vintage.
We are always scouting to bring you fantastic Men's clothing.
Designer Shirts
Stylish Work shirts
Special Occasion Shirts - Perfect for that special event or occasion - A Wedding where you want something thats looking great.
Wear tucked in or out depending on your style
Matt - Visit Model Profile - CLICK HERE