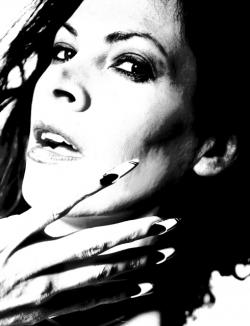 21 March, 2017
Spring is in the air.
If your from a warm climate you will not be able to understand the change from constant rain to constant rain with a glimmer of spring.
A small ray of sunshine a slight blue sky how ever brief.
Living in a climate that is renowned for the green lush hills you have to be familiar with Rain.
Today feels like the spring may finally come.
Its been a while sinceI last had chance to add my latest instalment.
I remember that I do not have punctuation available and will add this to my web site list of snagging.
GLAM shop News - After setting up the salon on the site this has demonstrated to me what I need to do to be able to get the links to rise up google. I have applied this learning to the links of Editorial Fashion Modelling Agency - Acting Agency London - Event Staffing London.
Perfection the listings are now on the front pages of google which is creating lots of people joining the Agency.
This in turn has generated work mainly from international clients who are looking for Internationsl standard - Models and Hostesses.
This is financial gain.
A bit of a rant.
I know it seems trendy to talk about monetising web sites at a later point but I feel this combined with businesses who are crowed funded are being given a bit of a false start. This will lead to twitter style sites where they are super busy but the outgoings to run the site drag the business into making a loss.
This is my tortoise mentality - Some are Hartley Hare and I am steady and strong taking up the back but coming through after learning many lessons along the way.
Life is about learning as much as possible - forever changing - Growing - Learning.
Applying the knowledge to strive to move forwards at all points.
Vintage Boutique - this part of the site is a bit more tricky - up against some big boys here with Asos market place,ebay.
I have started but I have only just hit the very tip of the iceburg.
watch this space I have few tricks with links up my sleeve.
Its simple if customers do not know your business is available then they wont buy.
When they do know you are there they still may not buy.
Good traffic on the site which has remained pretty constant. Compare with amazon figures they will seem a small amount but they are holding constantly.
I have lots of content Ideas on the way which will add and keep people interested.
Agency Head - All these links have created amazing opportunities - It makes me smile every time I open a booking.
Models
Dancers
Actors
Entertainers
Presenters
Event staffing
Promotional staffing
In all areas across the UK work opportunities are here for the taking. opportunities here and across the globe.
Australia, Singapore, America, India - working with clients on a global level.
looking at new opportunities as we are getting asked for Acrobats - Ariel Artist - Dancers who can sing for Cruse ships.
The volume of work coming through the agency on a daily basis is incredibly.
Behind the scenes we are encoraging and supporting our artists to strive for excellence.
Bye for Now
Beverley Morgan