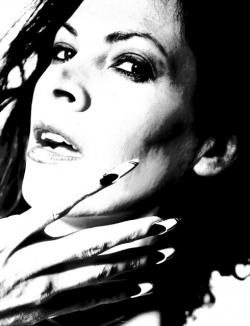 22 November, 2016
November Chit chat
Good morning to you.
Still no punctuation - still to be done
Since our last news I have been on a quest to resolve a number off issues that had arisen on the site.
Issues with the site and connecting to the server and to paypal.
It has taken ages to sort our but finally this week this has now been resolved.
As a do er I like to get a job done then tick it off of the list but it just wasn't showing its self.
You feel as if it wont get found - You think after all of this work I cant connect - What am I going to do now.
I wonder what on earth Amazon and Ebay must have felt like in the beginning of time.
Result
Then after gathering lots of information the web designers finally found what was going on.
The site is getting lots of traffic to the site so its now time to start building the platform community.
I of cause move from different hats - The business women - The Agent and the Show producer and Event manager.
I still go and work with other agencies to remind myself what its like to work in the job and to keep up today with other agencies platforms - back management etc.
Having 2 platforms GLAM productions and GLAMshop.me allows me to promote artists from the GLAM productions to there maximum.
I have been working hard behind the scenes setting up links all of the place so the agency pops up.
We are a fantastic agency but if you dont know we are here than you dont know we are here and your not going to book anyone.
The Arts is always a tricky way to make a living. Its vitally important I get everyone ready for work.
When a client is paying they demand excellence - This is what we strive for.
When I was the other side of the camera working as a model I had lots of opportunities available at that time work was plentiful.
Now its much harder to get work for everyone who works in the industry.
This is why many agency who had no work coming in to the office decided to go down the rip off agency route.
I have no idea why its not possible get these rip of agencies closed.
I have seen models who worked in the industry who have set up agencies then during the recession they they decided to just become rip offs.
Its heart breaking - I have worked in the industry since being 19 years old - Its very important that I am not a rip off - Its is important that I do not charge my artists 40% agency commission.
Any way enough I have gone off on a tangent as I do feel very passionate about what I do.
Back to GLAMshop.me
GLAM shop Vintage Collection
I have realised I have not created the best of links for Google for the Vintage fashion.
I have personally selected Vintage designer fashion for you to select from.
Men I have designers Paul Smith stunning Rose shirt size small - Valentino shirt plus many more these are all from £10
Ladies classic fashion - Alexon - Wallis - Planet - Nuage Etc
Military trend fashion from - Urban Behavior - Joseph - Gstart - From £9
Working on these links is now driving customers to the site who are interested in what I currently have to offer.
Take a look at some of the warm coats we have on the site at the moment.
I will add photos to the front of the site soon- I have tried - I will ask the designers to allow this in the program.
Join me Beverley @GLAMshop100
Facebook - Beverley Glamshop
Fashion News Facebook group @glamshop.me
Bye for Now
Beverley Morgan